Rack Moving Robot - Robot for Warehouse Automation
Our Rack Moving Robot is designed for all types of warehouses and is perfectly suited to all conditions, whether it is a spacious hangar space or narrow alleys between shelving units. Its rated travel speed with full load is fast enough to get the job done and at the same time avoid unintentional collisions as it is equipped with infrared sensors that detect obstacles on its path and then uses that information to bypass them. It also does a great job of carrying cargo and heavy packages. Our Rack moving robot agv for warehouse is easy to set up to control operations and processes.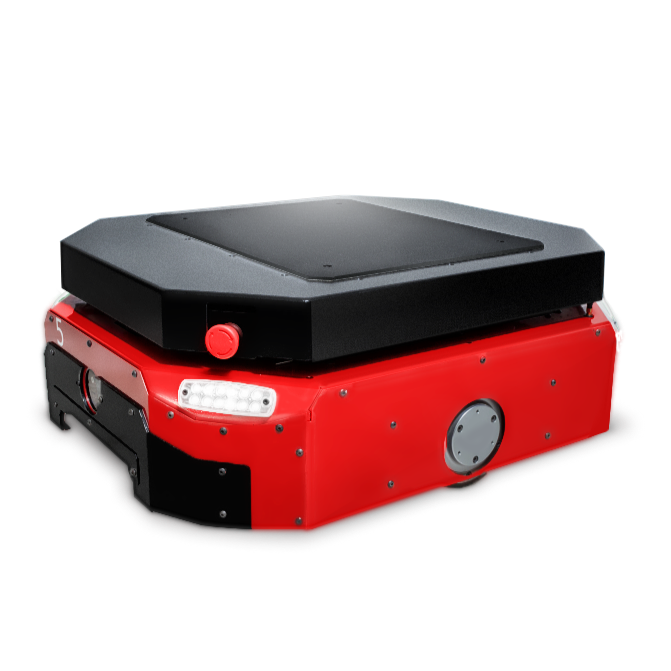 Rack Moving Robot Key Benefits
Our mobile robot agv has many advantages that are available to our customers "from the factory", as well as some features that can be customized later. Here are some of the main benefits.
The system is designed with all security requirements in mind.
This mobile agv robot can be programmed, for example, to stop only at clearly marked lines (which solves the problem with detours on uneven floors or obstacles in its path).
Our warehouse robots agv also reduce training costs for new employees. Essentially, employees only need to learn how the pallet moving robot works, not every single item in the warehouse.
Rack Moving Robot Features
Automated guided vehicles in warehouse are the future of logistics, and they're already proving their worth. The cost of acquiring and training new workers can be a barrier for many companies looking to automate their automated guided vehicle warehouse operations.
Warehouse robots offer an immediate return on investment (ROI) by eliminating these costs and allowing companies to start seeing returns immediately after purchase.
Robots do not get tired or sick
Warehouse agv robot is an efficient way to operate a warehouse. They can work for 24 hours a day and do not need breaks or sleep.
Explore How Deus S30 Sorting Robot Works
Rack Moving Robot Makes It Simple to Deploy and Manage with Deus Robots Management System ™ (Deus RMS ™)
Our agv mobile robot is able to do their job quickly and efficiently and can be used in warehouses where large quantities of products are stored.
We strive to provide our customers with the best service and support so you can focus on your business.
We have a large network of qualified technicians who can quickly and efficiently troubleshoot any issues that arise with your system.
Our warehouse robot agv company offers a wide range of services including:
Expert consultation and design
System installation and setup
System training
Ongoing maintenance and support
Why Deus Robotics for Warehouse Robotics Automation
Our goal is to make your facility safer and more efficient by automating all of your material handling processes. We do this by applying our knowledge of industrial robotics and automation techniques to your specific needs – whether that means developing custom software or building a fully-integrated agv moving robot system from scratch.
Start your journey with us Today
Our team is made up of some of the most experienced automated guided vehicle experts in the industry. We know that to make our warehouse logistics agv robot truly effective, it has to be easy-to-use and flexible. That's why we've built our business around providing customers with the tools they need to get their own AGVs up and running quickly and easily.